Thought it was time to give a little update on my "other babies!"
Our vegetable garden is coming along well, everything is is green and growing SO fast with all the rain and warm weather we've been having.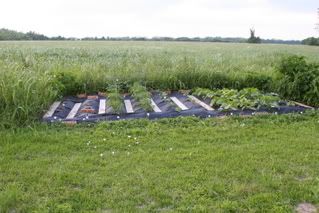 Here is a pic of my zucchini, squash and green beans. I'm going to construct a trellis from 2X2's and chicken wire so these plants can grow up instead of out. It'll make it easier at harvesting time as well as keep the plants off the ground so they won't be so susceptable to fungus, snails, etc...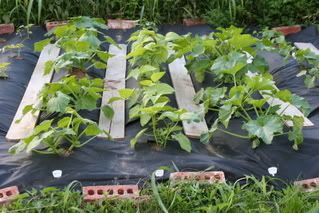 Our fig tree has also come to life! It seems like overnight it was covered in those beautiful thick green leaves! I cannot wait to make lots of fig and strawberry preserves this summer (yes, you mix them together! It's divine!)