This week my plants bloomed and now we have "babies" in the garden!
With all the rain and warm temps, my plants have just exploded! Here are the latest pics: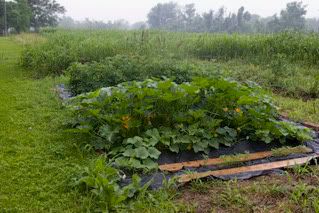 Zucchini and squash:
(from my endless hours of watching FoodTV, I understand that filling the zucchini blossoms with rich ricotta or marscapone cheeses and then frying them is quite the delicasy!)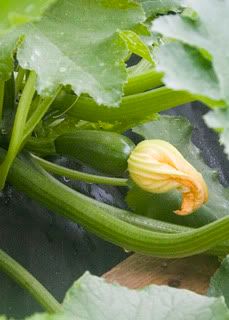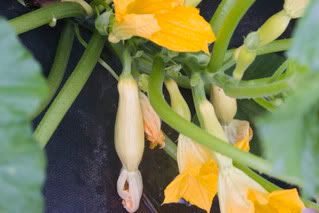 My first tomato!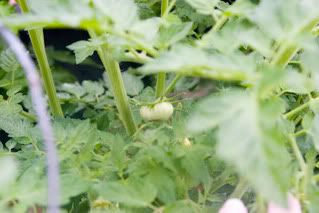 Little pollinators at work: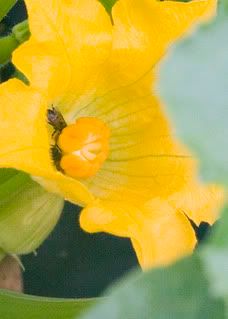 Here's our watermelon patch. This is the SECOND time I've planted it! The first time I didn't use the black plastic and the weeds over took my seedlings. The second time I did it right, but looks like we won't be enjoying watermelon until August!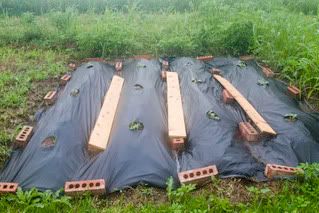 Yeah, I'm a big nerd......BUT I'M A NERD WITH A ROCKIN' GARDEN!