It was a lazy summer day at the Creamer household today! After the usual grind of school work and chores, the boys headed out to the pool. I swear these kids are half fish! They'd happily spend the entire day at the pool and burn to a crisp.
Here are some fun pics of them in action:
I call this one "Bellyflop" (ouch!)
Here comes the "Cannonball"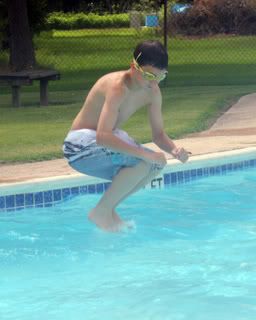 And here's a thumbs-up for fun in the sun from JP!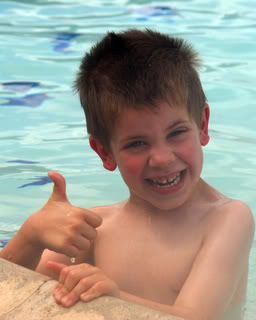 Seems I was the only one productive today! I canned 12 pints of salsa! After all that canning, I was ready for a jump in the pool, but instead Danny and I laid down for a nap!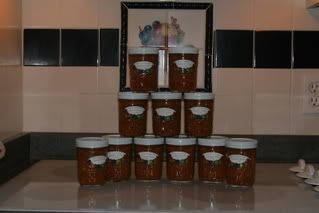 (...and yes, I know there are only 11 pints in the picture! We *had* to open one when the boys came back from swimming....quality control, you know!)