I've always admired those moms who could put together amazing scrapbooks for their children! Each child had their whole life captured in colorful pages with witty and clever journaling. Mothers would spend hours and days gathering just the right papers, stickers and accents for these works of art....well, not me!
I have discoved digital scrapbooking, and I'm totally addicted! I can take a few photos, and with the help of PhotoShop and some free scrapbooking websites, I can build a page in minutes!
Here's a sampling of the boy's pages: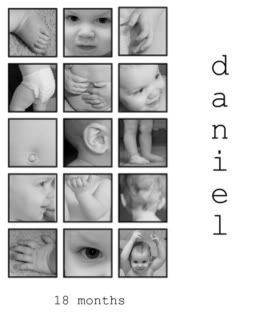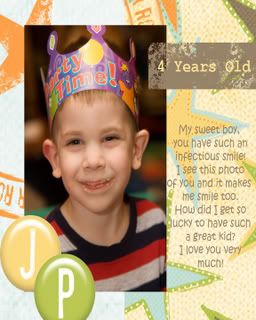 If you have PhotoShop (or something similar) you can assemble these pages in minutes, upload them to Walmart or CVS to print (I print mine out on 8X10 matte paper) and just slide them into my scrapbooks! It's easy, cheap (a little over two bucks to print per page) and it really is a lot of fun!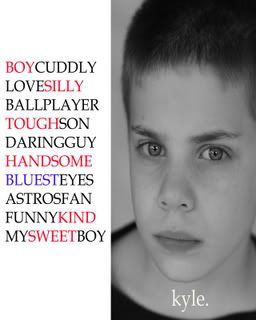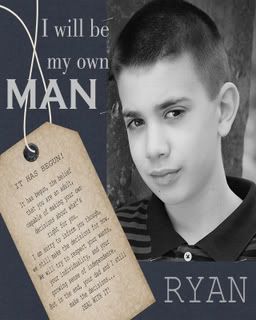 Here is are a few of the sites that offer free downloads of papers and embellishments:
http://shabbyprincess.com/
http://www.digitalscrapbookplace.com/place/freebies.shtml
http://scrapbook-bytes.com/
Have fun!!!