Doug and the big boys went into Houston for the day so JP, Danny and I had a "play day" today! No school work, no chores...just fun and play!
After breakfast, Danny and JP helped with the dishes. They spent a good 15 minutes washing this honey bottle!
Danny sat down for a show
while JP suited up and played Ninja Turtles!
We went outside to feed the birds: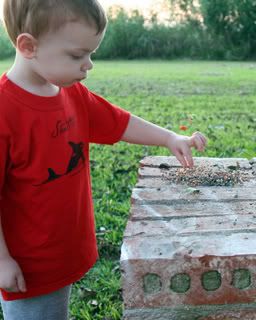 Then got out the train set! That was so much fun for the boys. They got out every small sized toy to add to the set. You should have heard the dialog JP made up between the Storm Trooper, Thomas the Tank Engine and Lightning McQueen!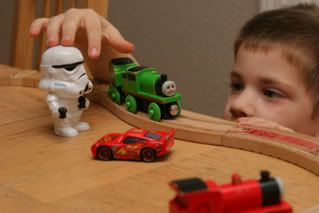 We went out to the thrift store to see if they had any new stuff. Nothing new for the kiddos, but I got a springform pan, two baskets, one set of vintage napkins and a crocheted afghan all for seven bucks!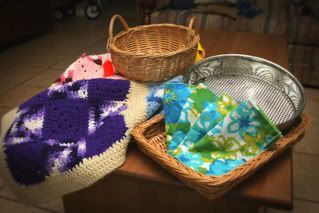 All that work makes little boys tired, so after some lunch, everyone settled down for a rest: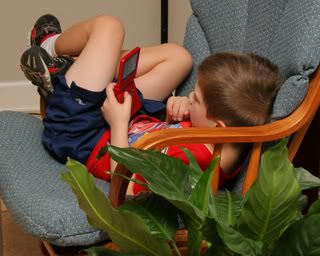 After nap time and a snack, we weeded the garden: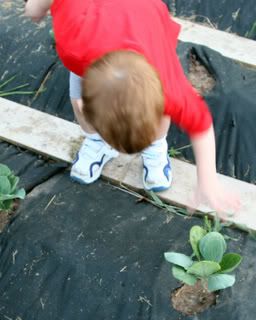 and then Doug and the boys were back home. Kyle and Danny went for a walk in the field:
Then after dinner they were all off to the football game, leaving me alone for a nice hot shower and good book!